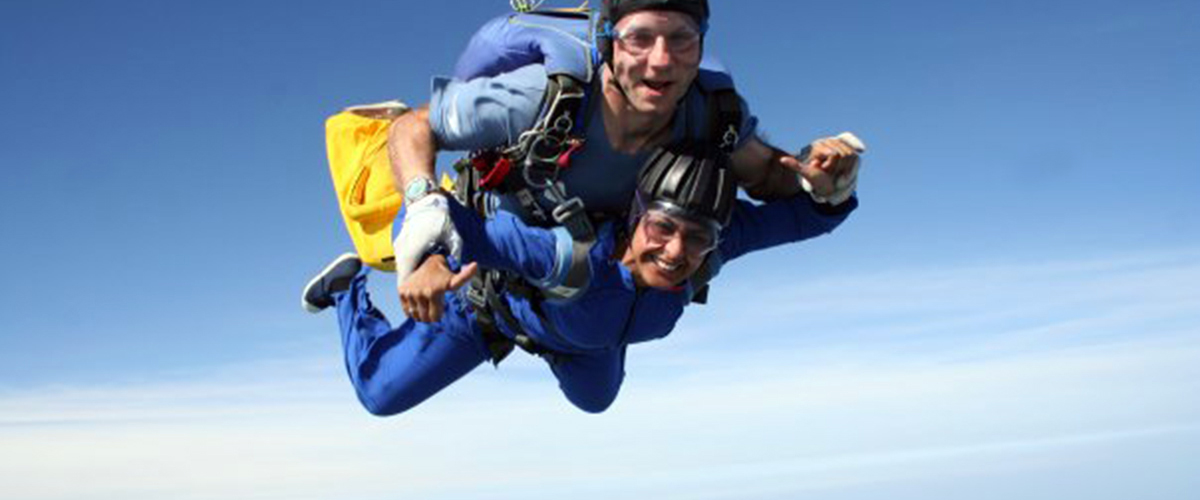 "Zam was a godsend to me in a time of confusion, anxiety and distress. Zam kindly mentored me, endlessly giving me his time, listening and being there for support. As a result I made better decisions in my career path which today I am very happy with. In my personal life, Zam has helped me see and believe in my own credentials and review the relationships that I have with people.
He has pushed me to achieve greater and finer things in life despite my cultural background. As well becoming my good friend, Zam has also helped me to connect deeper and spiritual awareness which I am very pleased to have. I appreciate Zam and all that he had done for me as I wouldn't be here today if Zam hadn't generously been there for support. He has the most incredible skills, knowledge, and experience with an outstanding personality."
Here's a few ways Zam has helped me.
1. Instilled confidence and motivated me to do a 13,000 ft charity tandem skydive.
2. Helped me make better career decisions.
3. Improved my relationships with people.
4. Helped me recover my spiritual awareness.
5. Increased my aspirations, motivation, determination and my love for life.
6. Made me a wiser, kinder and more successful person.
Layla Begum
BA Hons. Criminology and Criminal Justice
University of East London
Zam is an amazing lecturer, influencer, motivator and role model, the 'quadruple threat'! He was my lecturer for my Australian Degree in Graphic Design at the Raffles Design Institute in Sri Lanka. There is immense credit that is owed to him for the knowledge and guidance that moulded me during those crucial years of my education. He certainly is a driving force, always striving to unlock our highest potential and inspiring us to realize our goals. His commitment and passion for his work is reflected in the great enthusiasm he brings to teaching.
Moreover, with Zam's impressive industry experience, both locally and globally, he has so much more to offer - not only in Creative Arts, but also in career guidance, self-motivation, confidence building and critical thinking. His mentoring has motivated me to grow as a young professional and has helped me get through even the toughest and most stressful hurdles during my studies. For all this, I am deeply grateful for his presence and I wish him success in all his future endeavors!
Rushenka Jayasuriya
Bachelor of Design (Graphic Design) - Raffles Design Ins, Sri Lanka
Bachelor of Science (Computer Science) - UNSW, Australia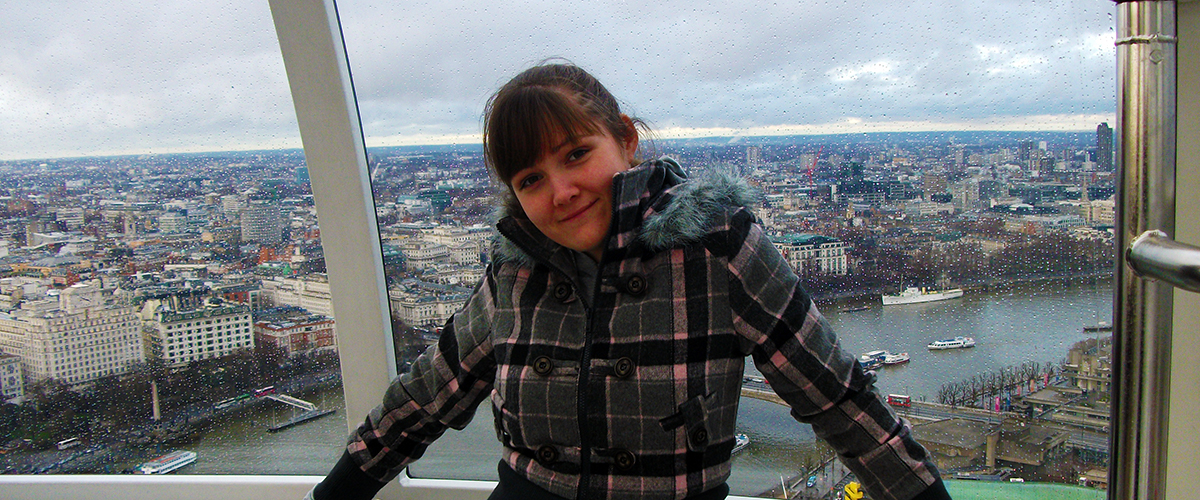 "I met Zam when I was 16 years old, when he allowed me to lodge at his house as part of a project called Step-by-Step. I had just left care and was studying for my GCSEs. I was a very reserved person and quite detached from my family. Zam provided me with a stable home, where I hadn't had one before, and offered me consolation during a very difficult time in my life. He inspired and invigorated me to strive to my full potential and reach for my greatest ambitions.
Despite the highs and lows experienced in my life, I have had the opportunity to achieve my ambitions with the support and guidance from people like Zam. I was able to excel in my GCSEs and A-levels and I have just finished my Bachelor's degree in Ecology and Wildlife Conservation at Bournemouth University. I am hoping to go on to study for my Master's degree in Wildlife Management as I am very passionate about Wildlife Conversation. Later, I hope to be able to travel the world to take part in important conservation projects globally.
Zam and I still keep in touch today and he continues to advise, encourage and inspire me to achieve all that I can in life. I am grateful to have met such intellectual and charismatic role model and I hope that I will go as far in life as he has and will."
Franky May Green
Bsc Hons. Ecology and Wildlife Conservation
Bournemouth University
"I was introduced to ZAM at a networking event and immediately I felt impressed with his proposed project and his knowledge in many fields. The next two years I spent learning a great deal from Zam, by working both on his film and book; the ZamZam project.
His advice and contributions into my own business and his awareness of branding has been priceless. Zam channelled my perceptions of what a creative person can do, how they think and the importance of being critical. Inspired by his work ethic and numerous skills I enrolled onto a documentary film making course last year. I strongly believe the help and advice he gave me during this time has and will continue to help me become successful.
These insights and his mentoring inspired me to develop areas that prior to meeting Zam I believed I was already accomplished in."
Tom Carter
Marketing Consultant
"Living with Zam through the Step-by-Step Project has taught me so many things that I still carry with me today. He taught me how to be motivated towards my studies and opened my mind to see what I am capable of achieving in life. I think it's fair to say that he believed in me when no one else did – Not even myself at that point.
He helped pick me up when I was at the lowest point in my life and more importantly, showed me self-respect. Just seeing how he worked so hard with his work and family life inspired me to work harder and aim higher. Zam is a truly amazing, genuine and caring person. He allowed a stranger to enter his home so he could make a difference and I'm glad I was one of them.
If it wasn't for him, I wouldn't be half the person I am today or even half as motivated. To me, he is like family."
Jodie Ward
BA Hons. Computer Forensics and Security
Bournemouth University
"When I first met Zam I was still in school in Sri Lanka, about 16 years old. At this time I was culturally brainwashed about professions and was trying to peruse being an Engineer. There was no real passion in what I did there, but as my brother and most of my cousins followed that path I thought it to be the safest option. But, then I met Zam. The story of my future was re-written. When I first met him I had no idea there was a whole industry just for the design world, even though I was really into art, and playing around with computer software and producing graphic design work. Getting to know his side of the story and what's out there in the design world opened my eyes as to what I could achieve. Zam was one of the first to show, by example, that you can achieve anything you want, and be anyone you want. There I was on my way trying to be an Engineer and avoiding the real dream I wanted to achieve.
Even after Zam went back to the UK, I still kept in touch with him, and got as much advice as I could on design. When it came to the time to apply to universities in the UK the first person I got in touch was Zam. By this time I had worked for quite a lot of clients, but Zam helped me put together my portfolio in an advantageous format to present to universities. I remember him saying before I sent my application – "Hash, I wouldn't be surprised if you got into the second year of a Bachalor's Degree program". At that time I thought that to be absolute nonsense, Zam was right and I was accepted straight onto the second year at university.
After I got into the UK it was easier to be in touch with Zam, and I visited his lovely family on several occasions. He invited me to join and help him out with one of his personal projects, the "Zamzam Project". I happily took over some of the branding and design elements, and I ended up working on it as my Final Minor and Major projects at university. Throughout this project I have learnt very valuable lessons that benefited both my personal and professional life. I was taught how to be grounded, yet become a great flawless designer.
At this moment I am living "the dream". I am a fully qualified and working "graphic designer" in Fortune 500 Company. If it was not for Zam, god knows where I'd be now!"
Hash Milhan
BA Hons. Graphic Design, UCA Maidstone
Graphic Designer
EA Games / adam & eve ddb
"I met Zam when he visited Sri Lanka back in 2004. As an alumnus of the art class I attended every week, he had been invited to speak to us about how he made his way in the world. At the time I was only about 16, and was unaccustomed to working outside the box and taking initiatives.
Listening to him speak, I remember being struck by how much effort he had put into supporting himself through university in England, and being inspired by his drive. Getting in touch with him years later, I'm glad to see that it hasn't abated.
Although it was just a short talk that Zam gave us, his was definitely was one of the stories that influenced me towards coming out of my shell and making my own opportunities later on in life, instead of simply being carried along by the currents of the system."
Shamanthi Rajasingham
BA Hons. English, University of Colombo
Freelance Designer
shamanthi.daportfolio.com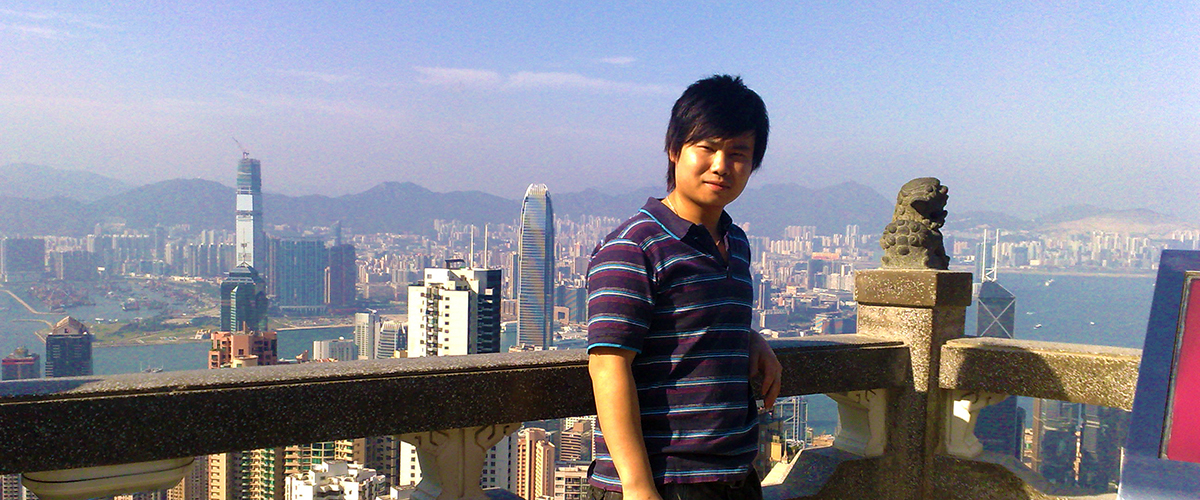 "For many years Zam has been there for me as a friend and as a mentor. He's helped me in so many different ways throughout the years. I had a difficult time during my early twenties. I spent many years discovering what I wanted in life. I thought I knew it all and could handle whatever came my way. During those dark patches in my life Zam helped me, he never gave up on me and always believed I could do much better. Whatever advice I took from Zam was always beneficial. He never patronised me in any way or made me feel uneasy. At times he could be harsh and direct but that was his caring way. If he thinks the choices you make compromise your goals then he will tell you. I am in my 30s now and work in sales.
With Zam's help I have made a big decision to go back to university this year to pursue what I should of done 10 years ago. This would not have happened if Zam had not continually encouraged me and supported me throughout the years I've known him…"
Yiu loon Wong
BA Hons. Exhibition and Museum Design
University of Lincoln